PHOTOGRAPHY TOURS-LISBON-SINTRA-OBIDOS-PORTO
PRIVATE & CUSTOMIZED FOR YOU
ABOUT THE SINTRA STREET PHOTOGRAPHY DAY TOUR
Duration • Full day (approx 9h to 10h)
Prices • 1 pax 150EUR • 2 pax 180EUR • 3 pax 210EUR • 4 pax 240EUR
BOOK NOW
SINTRA PHOTOGRAPHY
Unpredictable in terms of weather, Sintra is a fascinating photography challenge, because you will have to adjust your skills to the environment, that can change suddenly.
While the village itself can be kind of easy to photograph early in the morning, could be foggy though, the monuments we will visit are a bigger challenge, because they will have more people like you, wanting to take some good memories back home.
We may have to use a radical approach, like close-focus with wide-angle or long tele-photo compositions. We will do our best with the photo equipment you have, making it an out-of-the-box photography experience.
You will photograph in colour and also in b&w, you will see strong coloured and saturated architecture, you will see stone details that are hard to believe, you will see nature (very green) and hopefully, you will see simplicity.
Check PINTEREST and also INSTAGRAM to see all the potential.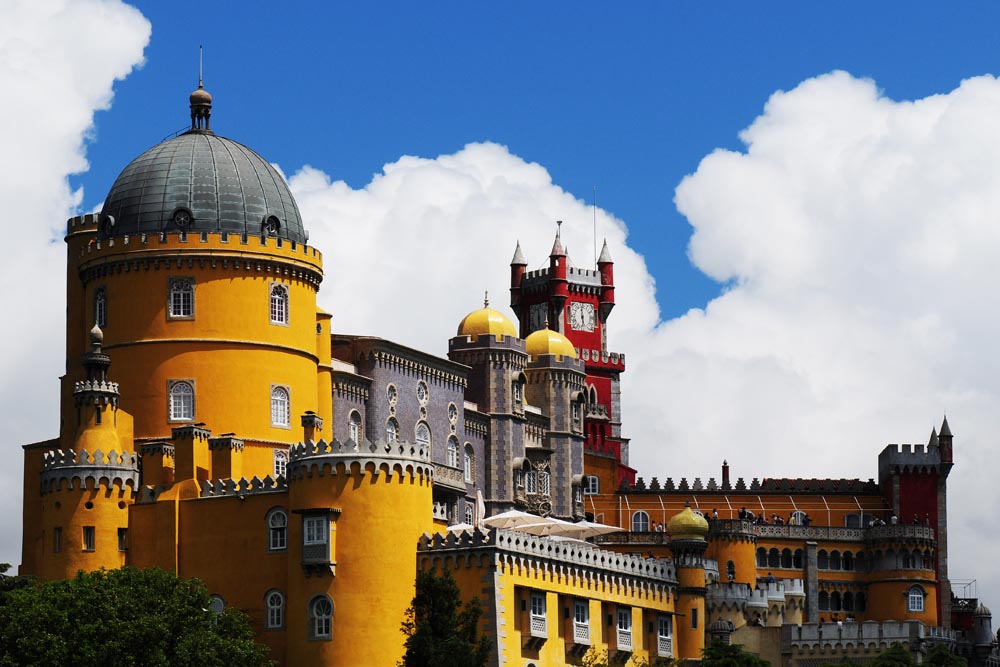 TIMING
We leave Lisbon at 7AM (7:00) sharp, to arrive at Sintra as quickly as possible. Once we park the car, we are OK. I never know exactly when the tour ends, because of the traffic in Sintra and also back to Lisbon, but normally we end in Lisbon around 5PM (17:00).
MEETING
We meet at the front door of your local address (hotel or apartment). You will see me with a LISBON PHOTO id-card and a red private car. End of the tour can be at the same place (your local address) or centrally in Lisbon.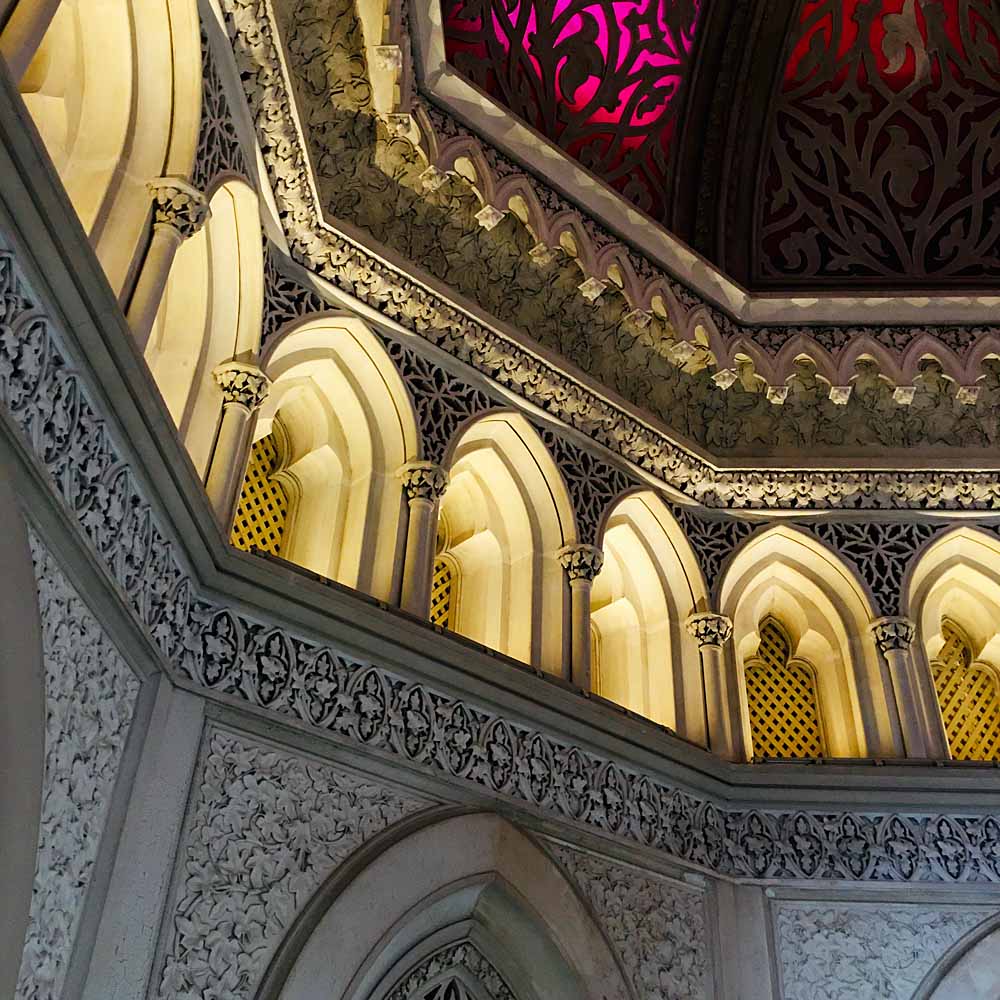 MOVING AROUND
On a full day Sintra photography tour, we will move around quite a lot. We have it all planned so that you have the best experience – private transfer from Lisbon to Sintra and back, private transfers in Sintra / São Pedro as well – to save precious time. And to have lunch!
COMPANION
The Sintra photography tour is an exceptional experience for everybody, because it is full of impressive views, details, architecture, history, culture and gastronomy. All companions will have a great time, because they will make part of the action all day long.
HISTORY & LIFESTYLE
Sintra is a UNESCO World Heritage Site, with an endless list of interesting places and subjects to visit, to understand and to photograph. We will explore a quiet Sintra village – it goes back to the middle age – also the unique 19th century Pena Palace and the eclectic Monserrate Palace.