PHOTOGRAPHY TOURS-LISBON-SINTRA-OBIDOS-PORTO
PRIVATE & CUSTOMIZED FOR YOU
ABOUT THE OBIDOS STREET PHOTOGRAPHY DAY TOUR
OBIDOS PHOTOGRAPHY
There are many different subjects to compose on and photograph. You will have a simple but rich colour scheme, pure white combined with yellow, blue or red. Most of the little houses are like this. You have the texture of the tiles that cover the houses, making a wonderful contrast with the white walls.
You can compose on lines, mostly diagonals and verticals. The medieval wall is a good shooting spot. On the other hand, the medieval castle is one of the landmarks.
A tripod and some ND filters will give you the opportunity to try some wide-angle photos with a long exposure, hoping to wipe out all the other visitors. Moving away from the main streets will allow you to try some new perspectives.
Obidos is normally full of flowers, if you like macro photography, we can add that to your portfolio. There is a bookstore that can be an exceptional b&w photography challenge.
Check PINTEREST and also INSTAGRAM to see all the potential.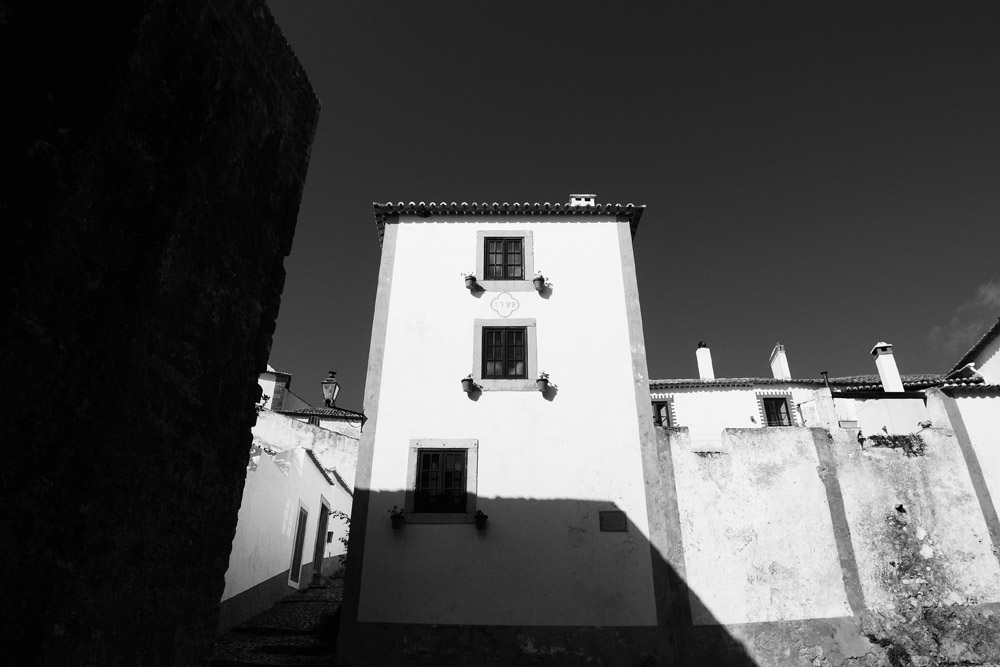 TIMING
Obidos is 85km from Lisbon, we have to meet and leave Lisbon at 7AM (7:00) sharp. The plan is to start the photo tour around 8:30AM (8:30), to explore a quiet village. After a nice lunch break, we will continue the photo tour until 2:30PM (14:30), to be back in Lisbon around 4PM (16:00).
MEETING
We will meet at your local address, hotel or apartment. You will see me with a LISBON PHOTO id-card and waiting next to a private red car. Your local address will define how long it will take to leave the city. Once we hit the highway, it will take us one hour to be in Obidos. We end the tour at your local address or at a central spot if you prefer.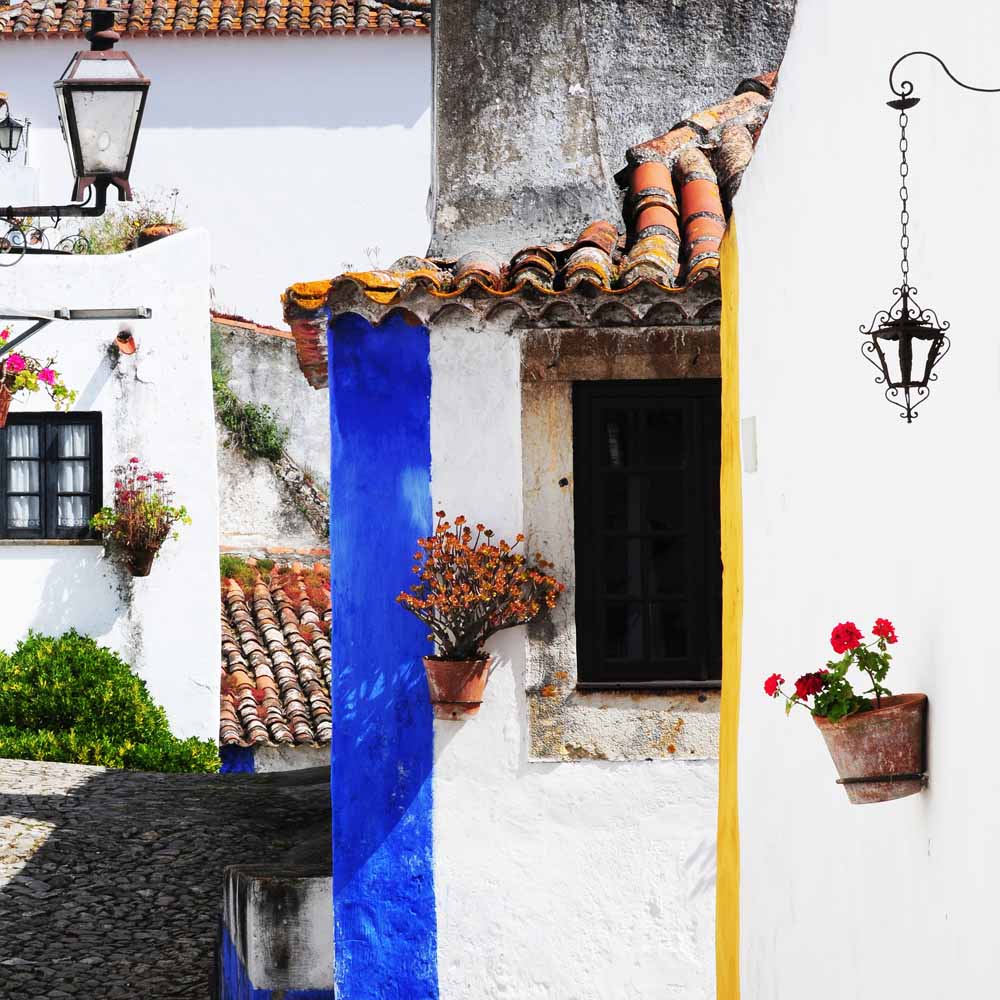 MOVING AROUND
It will be a walking tour. Obidos is a small and compact medieval town, with a wall defense system and a castle. Main streets are straight, but the side ones could mean extra exercise, nothing extreme. Most likely, our main physical challenge will be to climb the medieval wall, but it will be rewarding. We will move around with two main goals, to find the best perspectives and avoid the most crowded streets.
COMPANION
Companions will have a great time too, because Obidos is a delight to the eyes. Even with a simple mobile phone, I will be there to give some hints on composition. Your companion can make part of the action, searching for little details, colours, arches and paths. Obidos is the perfect town to explore little shops that sell handicraft. It is a place with an interesting history, no one will ever get bored.
HISTORY & LIFESTYLE
This little town goes back to the middle age, proudly showing a castle and a wall. Inside you have layer over layer of history until the present days. It is fascinating to see the effort done to keep the overall look unchanged. We will chat about the local history and culture to understand some of the local landmarks. The Obidos photography tour is a rewarding experience for all participants.