PHOTOGRAPHY TOURS-LISBON-SINTRA-OBIDOS-PORTO
PRIVATE & CUSTOMIZED FOR YOU
ABOUT THE PORTO STREET PHOTOGRAPHY TOUR
Duration • Two days (approx 10h to 12h of tour, one afternoon, one night, one morning)
Price • 310EUR
BOOK NOW
PORTO PHOTOGRAPHY
This Porto photography adventure includes a photography workshop, very flexible, from beginners to advanced level. A very fulfilling package I would say.
We are talking about a wow list. You can photograph old people on the streets. You can focus on colours because Porto is full of tiles and warm paint. You can compose on old stone, doors and windows, all with nice textures.
The skyline is a must-photograph and you may realize that what you need is a tele-photo. The old bridge that connects Porto and Gaia is a composition challenge.
Early morning light can be exceptional, but if we find ourselves surrounded by fog, we can plan some moody photos, perhaps in b&w. All the layers of little houses can give incredible tele-photo composing.
Late afternoon warms the colours and could be the ideal time to go to Gaia and try to combine the river, the boats and the skyline. Sunset will depend on your luck.
Night photography will be mostly around the river side, composing from Gaia to Ribeira and vice-versa. We may have time and stamina to try some night photography around Aliados and São Bento. By the way, the train station is a place not to miss.
Check PINTEREST and also INSTAGRAM to see all the potential.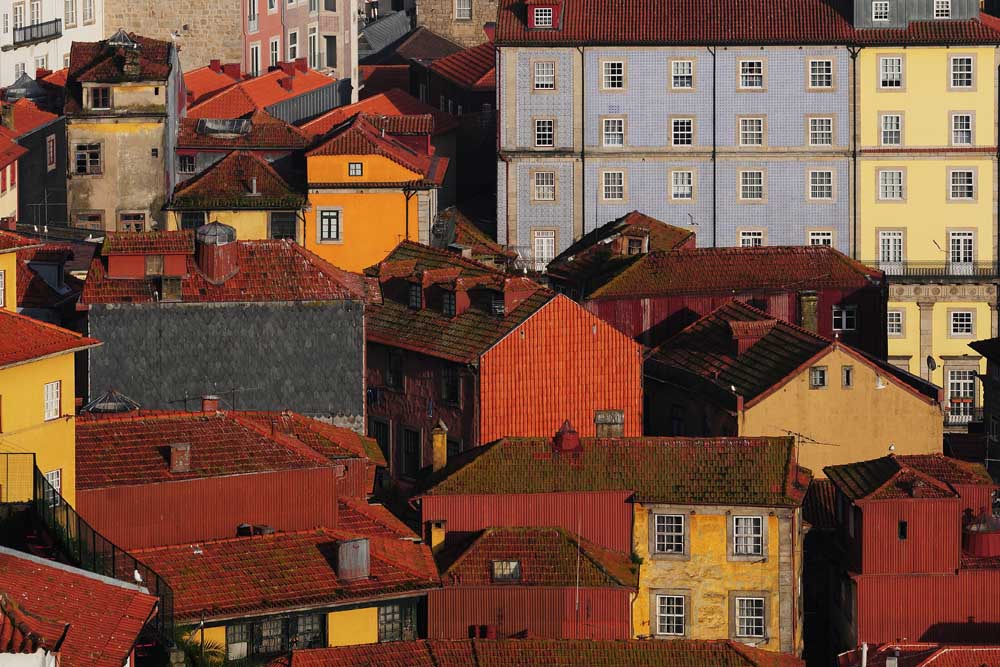 TIMING
The full Porto photography tour consists of one afternoon, one evening/night and one morning. They will happen in sequence with one overnight, so we need two consecutive days. We will start at 2PM (14:00) on day one and end around 12PM (12:00) on day two. The first meeting on day one is key to make it work, because once we are together in Porto, it will be easy to organize the whole time window.
MEETING
We will meet on day one at 2PM (14:00) in front of the Clerigos Tower, a Porto landmark easy to spot. You will see me with a LISBON PHOTO id-card. From that moment on, our Porto adventure will flow easily. The next meetings (night tour, morning tour) will be planned together. It will be perfect.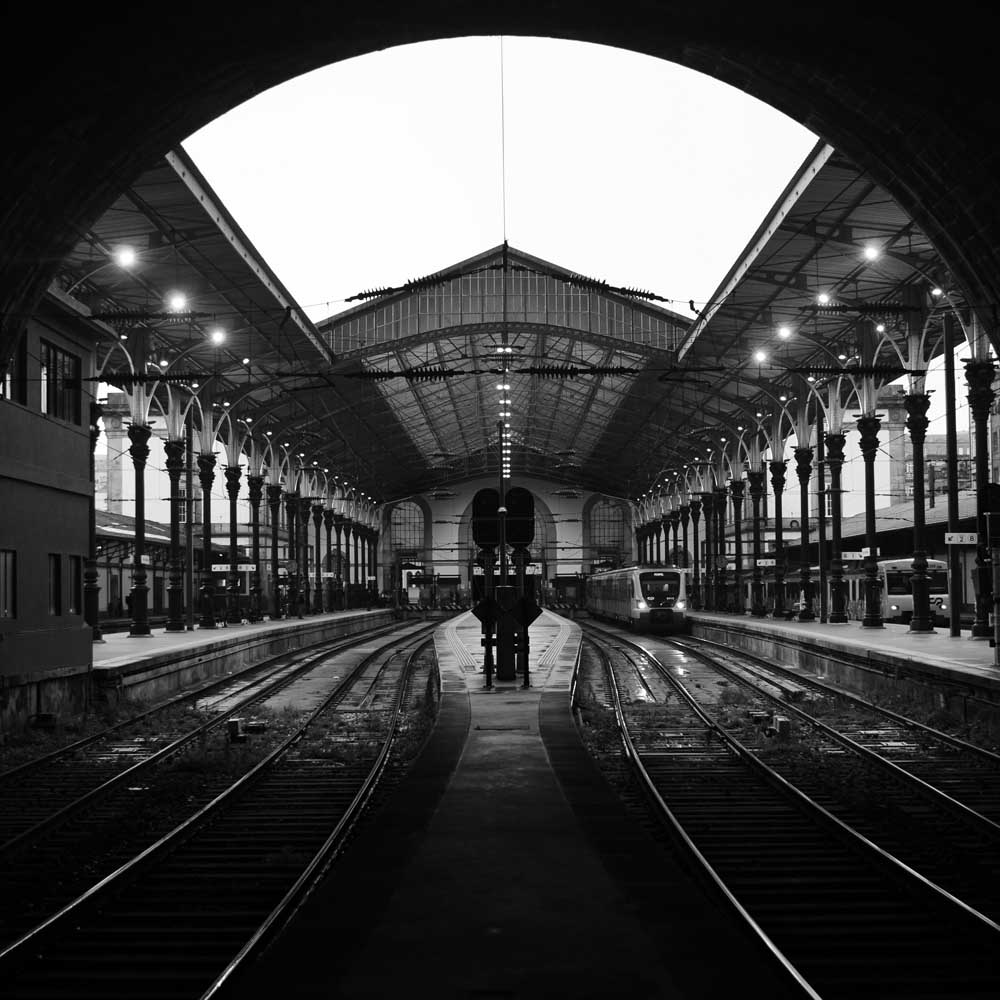 MOVING AROUND
We will walk only and that is the beauty of Porto. Being so compact, it allows to walk in a relaxed way and still see the best of it. We will actually leave Porto and walk to Gaia, which stands at the opposite side of the Douro river.
COMPANION
Your companion will enjoy our time together and also make part of the adventure. Even with a mobile phone, photos can be amazing. As we explore old Porto, the list of things to do is endless, your companion (and you!…) will have the best time ever.
HISTORY & LIFESTYLE
The history of Porto goes back to the foundation of Portugal, so we will have a lot to talk about. It is still possible to see some pieces of the medieval wall that was defending the city, an old middle age cathedral and some of the dying districts that need urgent attention. The Port wine cellars are interesting to talk about and to go in. They are all outside Porto, in Gaia. You and your companion will listen to the right amount of info, and our meals will be from another planet.