PHOTOGRAPHY TOURS-LISBON-SINTRA-OBIDOS-PORTO
PRIVATE & CUSTOMIZED FOR YOU
ABOUT THE LISBON STREET PHOTOGRAPHY KIDS & FAMILY TOUR
KIDS & FAMILY PHOTOGRAPHY
I will give you Lisbon map and a road-book. The map shows a real route through old Lisbon and the road-book has a number of hints and riddles to help you navigate to the next photography challenge. You have to work as a team and every time you achieve a goal, the kids get a stamp on the map.
Kids have to photograph specific subjects that I will validate as tour leader. They will learn how to best photograph that subject and the family will listen to local history.
Parents will lead the tour – with a hand from my side – following the hints on the road-book. You will have to solve the riddles that comes with each photo challenge. Kids should take the photo.
While we do all this, there is always time to discover some unique views or coloured details that everybody can photograph. By the end of the tour you should have a nice collection of photos.
Check PINTEREST and also INSTAGRAM to see all the potential.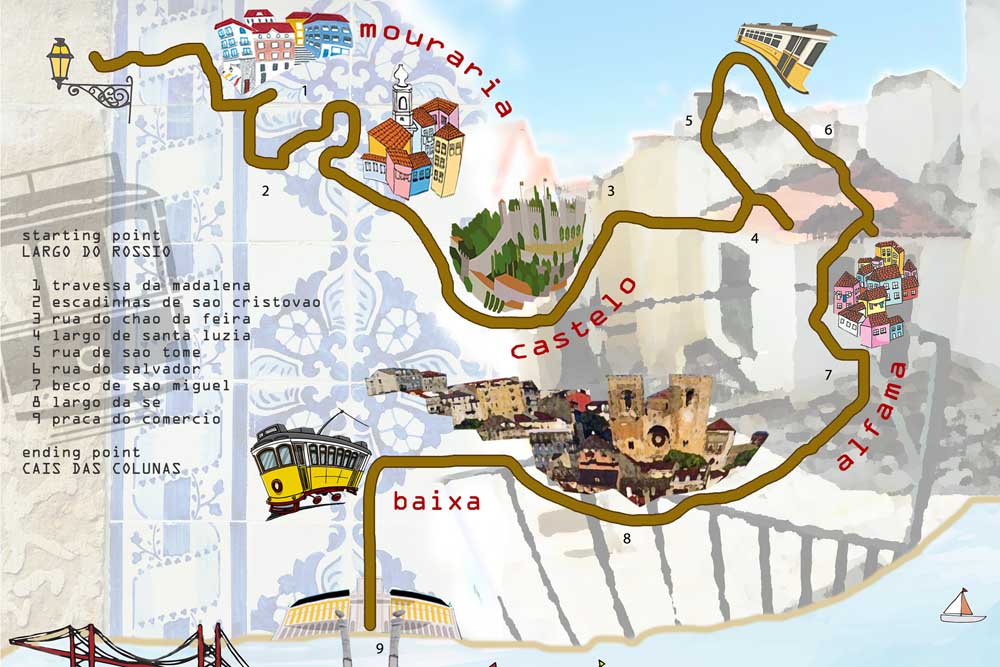 TIMING
We can meet at 8AM (8:00) or 2PM (14:00), depending on your preference. We can be flexible (because of the kids) and start the tour with some time adjustment, until 9AM (9:00) or 3PM (15:00). The kids & family photo tour goes on for three hours.
MEETING
The meeting point is downtown Lisbon, at Praça Dom Pedro IV, also known as Rossio Square. There are two fountains, we meet at the southern one. Very easy. If your hotel is also downtown, we may meet there if it makes any sense.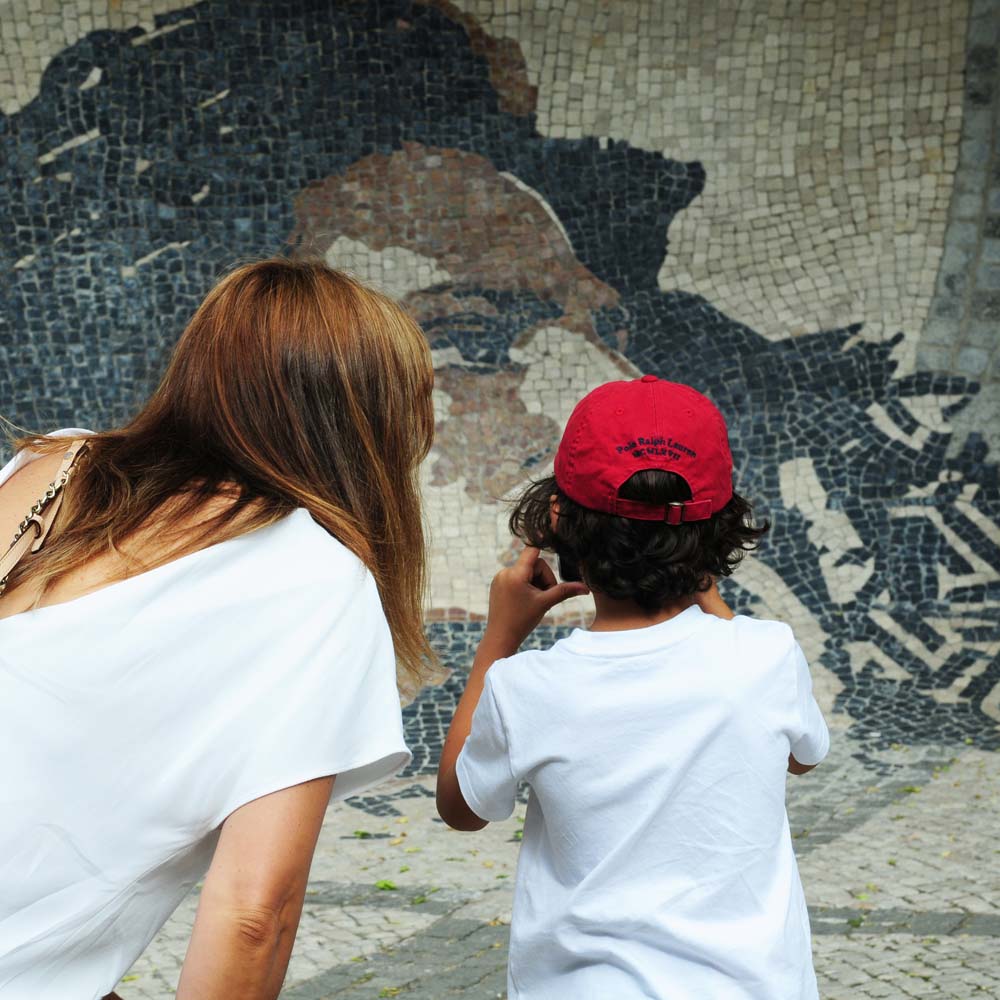 MOVING AROUND
This tour is a walking photo tour. It will be a relaxed walk through some of the old areas in Lisbon, with places to stop if the kids need a break. Looking at the map it looks like a long way, but it is not. Time and distance will fly.
COMPANION
This is a family tour and you will do some team work, parents and kids. Everybody will learn about the places we will see and photograph, nobody will ever get bored.
HISTORY & LIFESTYLE
I will be your guide all the time, explaining the places we are walking through, or photographing. The walking route I have planned is full of interest, historical and cultural. Also, each photo challenge comes with some interesting explanation for the adults.