PHOTOGRAPHY TOURS-LISBON-SINTRA-OBIDOS-PORTO
PRIVATE & CUSTOMIZED FOR YOU
ABOUT THE LISBON STREET PHOTOGRAPHY NIGHT TOUR
LISBON PHOTOGRAPHY
Night tours are so different from day tours. Instead of walking around looking for interesting subjects or a sudden action, we move from point A to point B, then to point C, etc. The whole idea is to photograph places with strong light sources. Chiado by night is an interesting area, showing you the old city painted in warm colours, while Oriente by night is modern and futuristic. Almost graphic.
You will need a tripod for most of the night photos. Some can be done hand held if your camera has a good ISO performance. We will explore light effects, with people moving or with car lights.
Each photo will be like an art project: we find a good spot, we mount the tripod, we compose the image and we photograph. Then we fix what is wrong or improve what is good. In the end you should have one exceptional photo.
Check PINTEREST and also INSTAGRAM to see all the potential.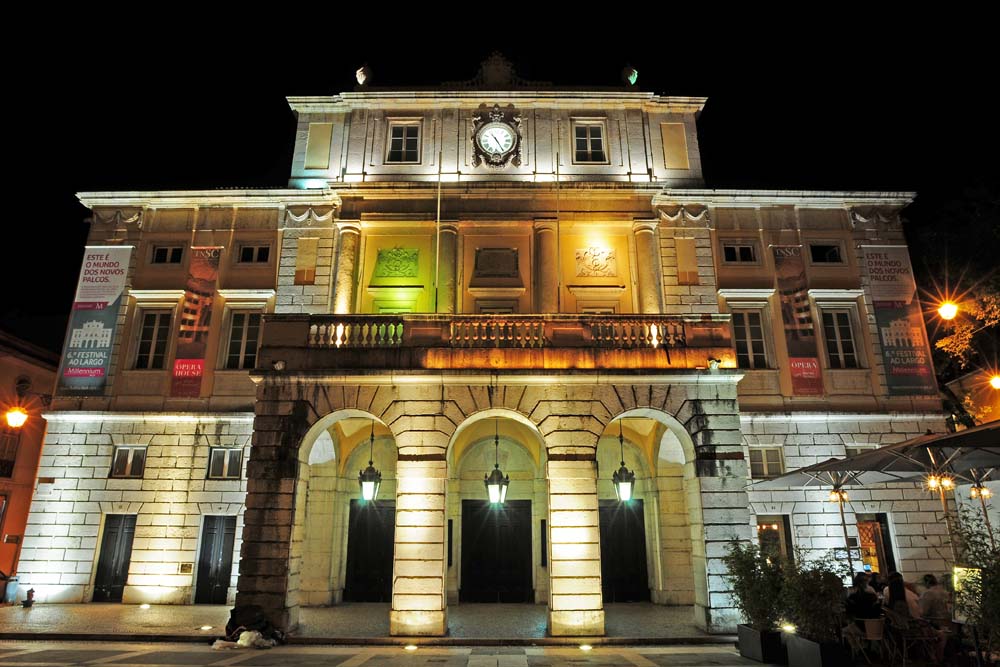 TIMING
The normal meeting time is at 8PM (20:00) ending at 11PM (23:00). This works for both night photo tours. We may change the starting time according to season or blue hour.
MEETING
If you book "Chiado By Night", we meet downtown at Praça Dom Pedro IV, also known as Rossio Square. There are two fountains, we meet at the southern one. If you book "Oriente By Night", we meet at the northern side of Parque das Nações, in front of the Myriad by Sana Hotel. Very easy.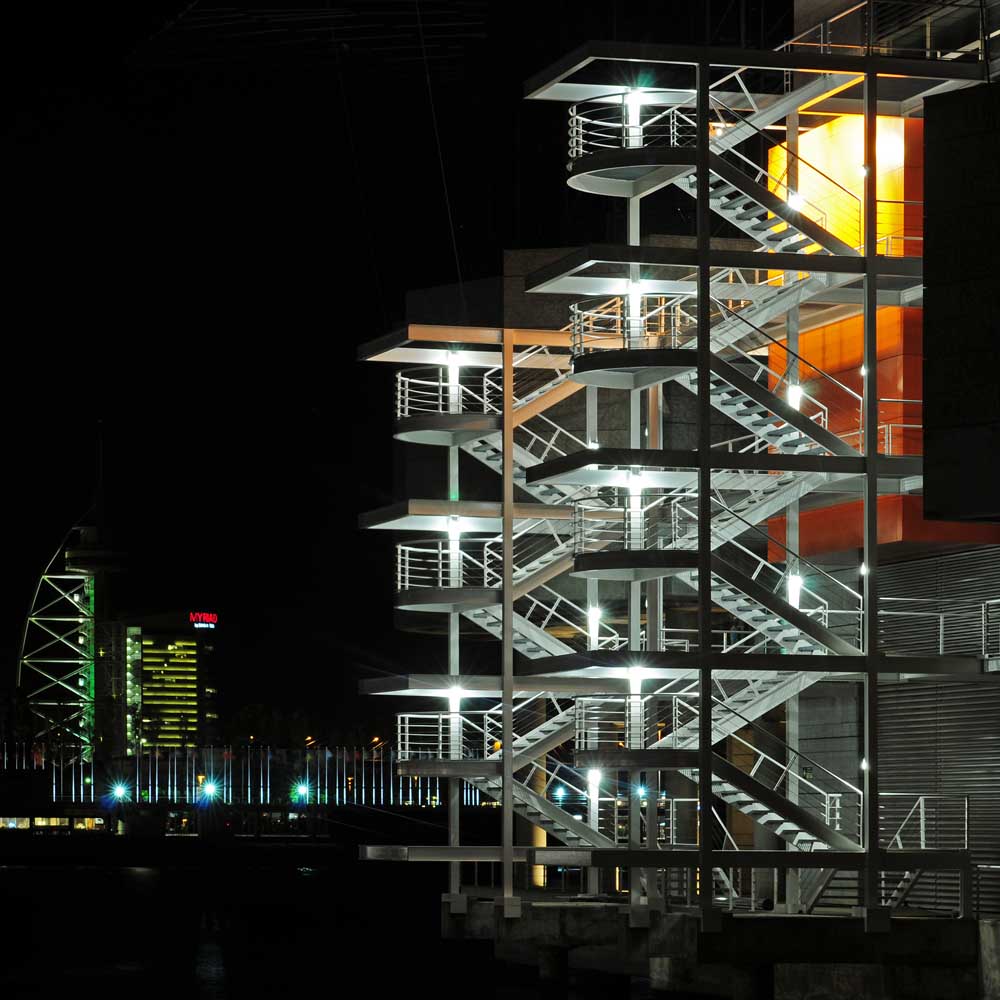 MOVING AROUND
Night photography tours are done on very specific areas, so we will only walk. While Chiado has some ups and downs that are easy to do, Oriente is completely flat, which makes it very easy to do.
COMPANION
Night photography tours are also interesting for your companion. The night atmosphere changes the city and makes it fascinating, with all the light effects we will see. Besides that, we will talk about the local history and culture and will explain what we are seeing and taking pictures of. It is a safe way for your companion to enjoy the night vibe.
HISTORY & LIFESTYLE
While Chiado is all about old Lisbon, Oriente is all about modern architecture. This is something that will be shared with you and your companion during the tour, along the way and also when we stop to plan the next photo. It makes the photo tour very complete in terms of local experience.